Release.

Bollo – The June Theme
Date

17/02/2011

Catalog

SLBR007

Genres

Artists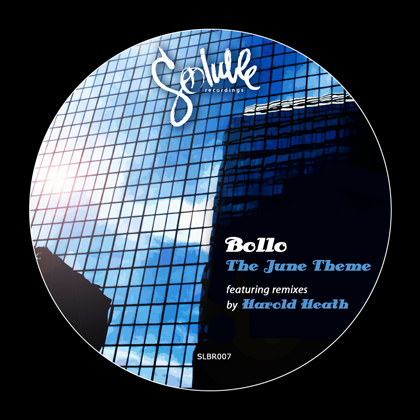 Soluble Recordings is proud to announce it's seventh release "The June Theme" by Bollo. The original track has been previously released on Liquid Grooves's compilation "Sang Novi" and because we like it a lot, we decided to remaster it and put it out as a single. The original is accompanied by two groovy remixes supplied by no one else but Harold Heath who always amazes us by his unique production style.
His super-charged house music productions have been winning accolades world-wide with support from the underground and overground alike And with an innate ability to read the crowd, around 15 years of Djing experience, and a record box packed with exclusives from his own studio, Harold's DJ sets are not to be missed. Harold's discography to date includes releases on Bushwacka's Oblong, tracks on UK labels Urbantorque, Sensei, Freaked, Boxa and Uhuru Beats, as well as releases on overseas outfits Groove Pleasure, Terraform, Stickman and Detour. He's also remixed Asad Rizvi's classic ' Slippery Heights ' and tracks for Household, Soco Audio and Urban Torque and had his tracks remixed by Paul Woolford, Tony Thomas, Asad Rizvi, Grant Dell & Daniel Poli etc. "The June Theme" is a perfect way to bring that main room break before pounding with some more tunes, keeping you warm, like it was summer!