Release.

Bollo – Just Have Fun
Date

06/04/2011

Catalog

SLBR010

Genres

Artists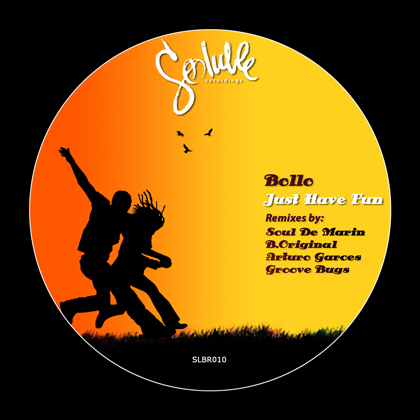 The long awaited spring is finally here and the sun is starting to fill the air with it's rays of love. As we are enjoying it too, let us introduce you the new single release by Soluble Recordings label owner Bollo, called Just Have Fun". It's a smooth deep house tune with jazzy xylophone, rhodes piano and funky bass. Four great remixes were supplied by Soul de Marin, Arturo Garces, B.Original and Groove Bugs, each different in it's nature, to make sure everyone can find his favourite.
Nederland's Soul de Marin comes with his dope deep-jazzy jackin' rendition , Croatian based Groove Bugs jack things up even a bit more while retaining the deepness of the original. Pin Up Recordings leader B.Original adds some electro edginess in his very different and definitelly interesting "down beat" kind of mix and last, but not least Californian producer Arturo Garces comes with his more clubby deep house version. The release date is 6th of April. We hope you will have enough fun while listening to this beaut!