Release.

Bollo – The Beginning Of Days
Date

17/09/2010

Catalog

SLBR001

Genres

Artists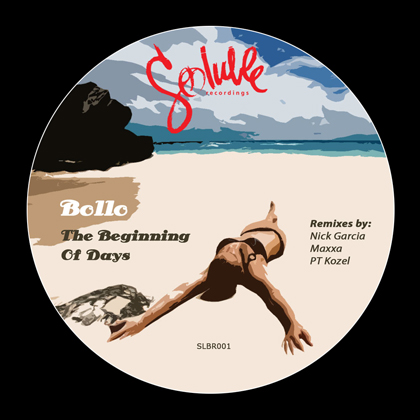 First of all, let us introduce ourselves! Soluble Recordings is an independent record label focusing mainly on deep, funky, soulful, jackin house music. Our mission is to deliver a continuous stream of innovative, high quality releases and to make a new generation of electronic music fans aware of the authentic sound of HOUSE music. "The Beginning Of Days" is the name of an original 2002 recording by Slovak house music producer Bollo.
Since then, it has been reedited a couple of times and different versions have been released on various labels, apart from the original mix. Therefore, we have finally decided to let this baby see the light of world and to let it bring us it's summery joy, and it's deep, soulful atmosphere. The package is rounded off with four lovely deep remixes by Maxxa from Czech Republic, young Slovak talent Pt Kozel, San Francisco based Nick Garcia and by Bollo himself.