Orgin

New York, USA

Links

Genres

Acid Jazz · Neo Soul · World Beat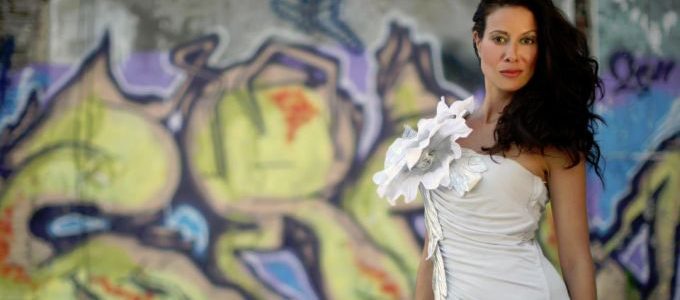 JeSánte is living her dreams. The young New Yorker has dedicated her life to singing and continues to wow audiences all over the world.
JeSánte's mother (also a singer) realized her daughter's gift at an early age and had her take vocal training before she could ride a bike. Though she stopped her vocal studies during high school, she restarted them during college and knew she had the spark.
JeSánte recently released her self-titled debut album Jessi Colasante, a collection of songs that highlight her incredible vocal range and musical diversity. She and her band run the gamut from latin beats to funky soul to slow jazz to Afro-Cuban downtempo to everything in between.
Though the songs vary in style, they are similar in theme. "My lyrics mirror my life," she explains. "I want people to know that there are many struggles when moving toward your dream, it is not easy, but the fight is worth it when you get there!"
Currently, she regularly tours and performs with a 10-piece ensemble featuring some of New York's finest musicians. "They all are seasoned musicians," she says, "having played with such artist as Fat Boy Slim, Gloria Estefan, Roy Ayers and Brand New Heavies, just to name a few." They perform regularly in New York, Las Vegas and Ibiza and South America. She also frequently collaborates with various DJ's from New York and Europe.
JeSánte continues to tour in support of her debut album and is now working on her second album.