Orgin:

Oklahoma, USA

Links:

E-mail:

Genres:

Deep House · House · Tech House

Press Kit: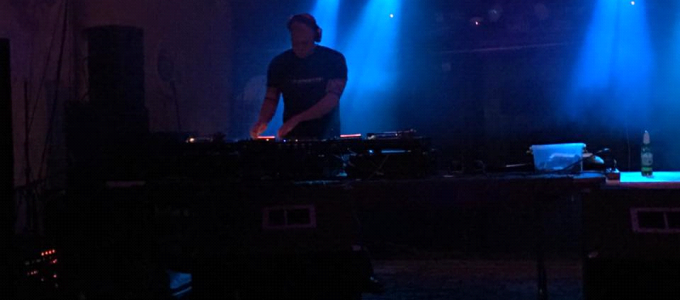 Jeff Haze (Tulsa, Oklahoma) has been a DJ for 15 years now, and a House Music Producer for 12 years. He has been influencedby Underground Dance Music for a long time. The first electronic CD Jeff Haze bought was back around 1988. (U-96) He's been listening ever since. Underground Dance Music is his life. He listens from the time he wakes up to the time he goes to bed. He even dreams about music. It is his passion. Jeff is in his favorite moments when he gets to play and produce music that makes people smile and gets them dancing. The greatest feeling that he always craves. The connection we get from the love of music.
Jeff Haze has opened for several great artists like Gabriel & Dresden, John Kelley, Simply Jeff, Poston, and more at many events and continues to follow his dreams. He started producing Underground Dance Music back in March 2007. He now has several releases on different labels, and has many more tracks signed and on the way to their release with support plays from Mark Farina, Giom, Hector Moralez, Kingsley Flows, Fries & Bridges, Andrew Macari, Miles Maeda, and many more that makes Jeff very honored and thankful to be a part of such a wonderful scene. On October 20, 2007, he was honored to be on the bedroom bedlam show on Proton Radio showcasing one of his mixes, He recently returned to Proton Radio with a new mix after that first radio set that started it all, as well as having his tracks played on Richie Vibvee's Radio show in Wales, Hustlers Haven on Chicago House FM, Sonium Rebels Radio-Argentina, Kick Down 2 Get Down-Phoenix, the Deep House Cat Show, Entreplats Radio Spain, and his tracks have been in the top 100 on Beatport and Traxsource multiple times throughout his career. He also has released two vinyl records on Minority Music. Keep an eye out for Jeff Haze.