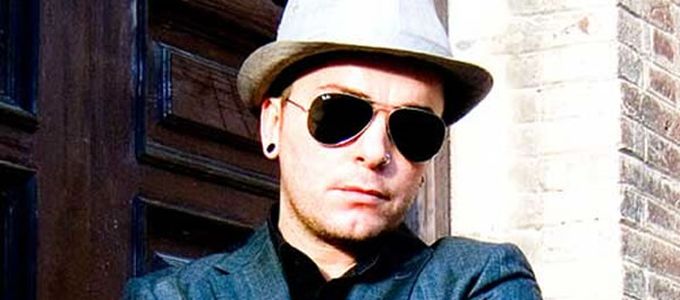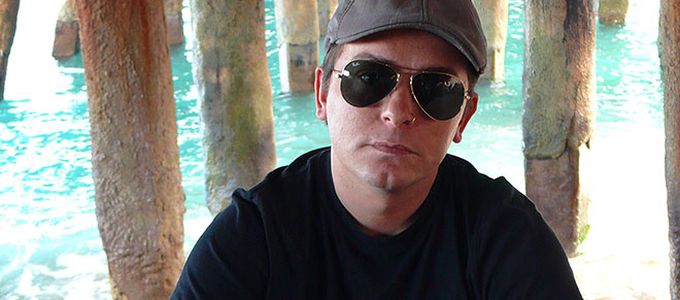 When a House Music legend like David Morales asked to remix two of the latest singles for his upcoming new album 'Changes', it's right that the world sits up and listen.
Franco De Mulero is without a doubt one of the Dj's and producers of House Music's most recognized and established himself as one of international most talented. His reputation as a highly-skilled producer and remixed has resulted in many chart-topping liaisons with high profile pop acts over the years.
He's a Spanish DJ blessed with such talent than keeping up to speed with what he does is a task in itself.
Franco De Mulero also knowing as Kings Of Groove, has spent the majority of his earlier youth grafting, spinning records and cutting tracks in his native country of the Balearic Islands of Mallorca & Ibiza. This has enabled to step out into the world of Electronic Dance.
Well know face in Ibiza playing for many years in clubs like Pacha, Amnesia, Space or Privilege and resident DJ for 5 years in El Divino. Has been at the forefront of the scene and continues to showcase his Electronic House Grooves at high-profile gigs around the world. His sets combine quality House Music with an almost magical power that is able to move dance floors around the world and satisfy various musical tastes and cultures.
In addition to being owner of his own record label Kings of Groove productions imprint now stands as one of the most forward-thinking and exciting labels in Spain, with top flight acts eagerly hanging on for news of new releases and remix work from Rocco/Rodamaal, Jay J, Danny Clark, Soulmagic, to name a few.
De Mulero productions talents have been called upon by the great and the good over the years with collaborations with major music labels such as: Pacha Recordings, King Street, Be Yourself Music, Soundcolours, Seamless, Floorplay Music, Nervous Records, Salted Music, Soulstar, Little Angel, Shifted Music, Adaptation Music, Favouritzm, Purple Music, Soulfuric, Nite Groove, Eye Industries, Universal among others.
Has also remixed two of the latest singles "Golden Era" featuring Roisin Murphy aka Moloko and "Stay" featuring Polina for the legendary David Morales upcoming album 'Changes' for Ultra Records.
In addition he has works releasing with Full Intention (Michael Gray & John Pearn), Blank & Jones, Robert Owens, Alexandra Prince, Michelle Weeks, Andrea Love.
This year the prestigious DMC Magazine released their "Miami Buzz Chart 2012" and placed one of the latest singles from Franco called "Me robaste el sueño" at the #20 spot. Releasing on June 2012.
Also Franco's new track "H2O" been championed on Pete Tong BBC Radio 1, the Cadenza crew, Supernova, David Morales, Pacha Ibiza residents, Satoshi Tomiie, to name a few.
Has been nominated for and won prestigious awards by the successful Deejay magazine and DJ1 Magazine DJONERS, Spain.
Nominated in Best Club House 2009
Best Dj of the year 2009
Winner award Best Ibiza resident DJ 2009
Best Dj of the year 2008
Best Dj resident in a club in Ibiza 2008
Best Dj Club House 2008
Best Production of the year by (Kings Of Groove) 2008
Best DJ of the year 2007
Best Dj resident in a club in Ibiza 2007
Best DJ of the year 2006
Best Dj resident in a club in Ibiza 2006
Best Dj Revelation 2006
Nominated in various Dj awards by the huge DJ1 Magazine DJONERS, Spain.
Best Ibiza Dj 2009
Best Dj of the year 2009
Best national Dj 2008
Best Ibiza Dj 2008
Best Deejay of the year 2007
Best Ibiza Dj 2007
One of his proudest moments was receiving the award for Best Ibiza resident DJ from the successful Spanish magazine Deejay Magazine and Ron Barcelo.
Also has signed sponsorship this year 2013 top worldwide fashion label Puma.
Franco De Mulero is a desired man having toured the world to playing in all four corners of the world in the finest clubs and remixed some of the top producers and with a sound that continuously keeps growing and developing to better levels.
So make sure you keep an eye on him as there is more to expect in the years to come.